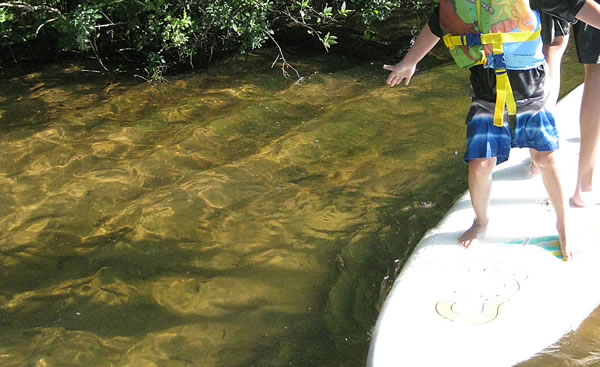 Tabor Lake is part of the Wisconsin Citizen Lake Monitoring Network. Volunteers have been trained to observe and take water samples from our lake three times each summer. These observations and samples are taken on dates when a satellite is flying overhead and recording pictures of the lake. A Secchi disc is used to see how many feet we can clearly see down. In recent years the range has been from 13-17 feet clear! Water temperature is taken and recorded from 3 - 21 feet. The temperature is warmer at the surface and in the 60s at the lower depths. Water samples are taken from the lake and sent to a lab in Madison to be tested for phosphorus and chlorophyll. The purpose of this data is to document water quality changes over time. Tabor Lake volunteers have been collecting data since the Association was formed in 1995.
This is a screen shot of a summary of information reported, click here for full report.
Secchi depths, taken three times over the summer were 10, 13 and 12 feet.